Electronic Hardware Design Services
Concept Design - Prototype - Production
Electronic Hardware Design
Argus Systems is a globally recognized PCB Electronic Hardware Design Company Offering Product Engineering services worldwide with strong presence in Consumer, Industrial, Telecom, Defense and Aerospace domains. We provide turnkey Electronic product design services from concept definition to development of a fully tested and standard compliant product ready for volume manufacturing. We innovate, research and help in creatively designing new products as per requirement. Argus has established Electronic Design standards for acceptance and delivery which results in faster turnaround time with least error. We are customer centric and deliver high-quality multi-layer, high-speed PCB design and manufacturing, taking into consideration of real-world Electronic Manufacturing and test requirements. Our Electronic Hardware design services include: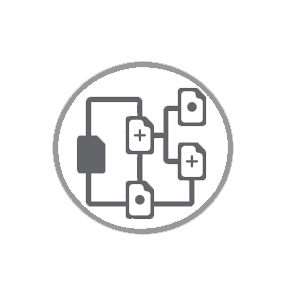 Hardware Architecture
Product Feasibility Analysis
Systems Architecture
Hardware and software micro-architecture
Hardware and software partitioning
Product Cost and Technical trade-off analysis
System Design and analysis as per regulatory requirements
Product Reliability, availability and maintainability analysis
Compliance and Regulatory management.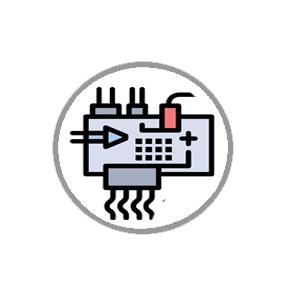 Component Engineering
Bill of material Analysis/Risk Assessment
Obsolescence Solutions.
Part life cycle management.
Alternate Part/substitute Selection.
Qualification of Alternate Components.
Reliability, Thermal, and Packaging information.
Environmental compliance (ROHS/WEEE).
Parts management for Industrial systems & military systems.
PCN/PDN Management.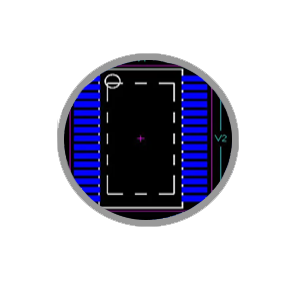 PCB Library Development
Dedicated team for customer-specific or Standards compliant Library development and management which include schematics symbols, PCB footprint, and 3D models
Schematic Symbol creation according to ANSI, IEC or customer Specific standard across various EDA tools
Component footprint creation according to IPC-2221 and IPC7351 or customer Specification across various EDA tools
Quality Control and Process-driven development ensures zero defect library components
Expertise in creating complex component libraries/ press-fit components/ electromechanical components
Customized library development and maintenance for each customer.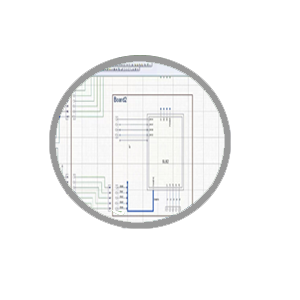 PCB Schematic Design
Expertise in Hardware design for High-speed Interconnects and interfaces.
Hardware Design for high-speed digital circuits.
Low voltage Analog pcb design and manufacturing.
Mixed digital/Analog circuits.
Back-plane Designs.
Parts symbol Creation and Library Services.
Design for Manufacturability (DFM)
Design for Testability (DFT)
Design for serviceability (DFS)
Conversion of schematic across various EDA tools.
Review of customer schematics as per functional requirement specification and standard-compliant Design practices.
PCB Layout Design
High degree of Expertise in PCB board design and PCB design analysis.
PCB design services, High speed digital, Analog, mixed digital/ analog, Package Designs, advanced RF designs.
High Layer count and Ultra High-density PCB layout design services.
Multiple Fine pitch BGA of high pin count.
Standards Compliant (IPC, UL, MIL, DO-254) designs as per customer specifications.
Impedance controlled PCB Layout Design with delay matching, Differential Pairs, Shielded Lines, Stack-up, and material selection.
PCB Layout Design with Micro Vias, Blind Vias, Buried Vias, and back drill.
Motherboards, Single Board Computers, High-speed Serial Backplanes, Telecom Backplane.
ASIC Test Boards, Load Boards, Probe Cards, Burn-in Boards, sockets, Package Design.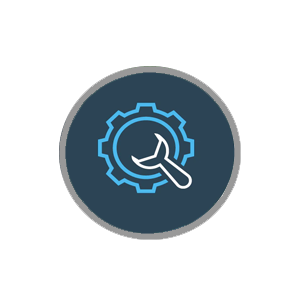 Our team equipped with proprietary automation software and applications, perform the analysis, editing, and penalization of electronic data files before fabrication. Our capabilities are as under:
Extensive DRC solutions and editing capabilities for single-sided, double-sided and multilayer boards
penalization or board array configuration with maximum usage
CAM interface along with various coupons (TDR, Military, Impedance, etc.)
Drill, Route, V- score (skip-score) programs & various tooling expertise within tolerances
Netlist extraction
We can build custom test fixtures, which can test many boards at the same time.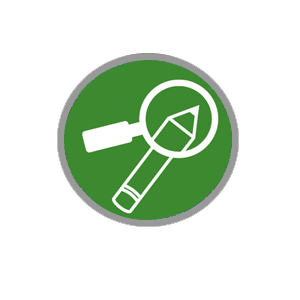 Signal quality analysis: Cross talk, Reflections, Timing, Eye diagram, Bit error rate.
Signal Compatibility & Loading analysis.
Derating analysis
Pre-Route and post-route Signal Integrity Analysis.
IBIS Model Creation.
EMI analysis.
Power Integrity analysis.
Board and system Level Thermal Design.
Thermal simulation and Thermal analysis.
Reliability analysis.
Multi-board analysis.
Design for manufacturing Analysis (DFM)
Design for Assembly Analysis (DFA)
Design for Test analysis (DFT)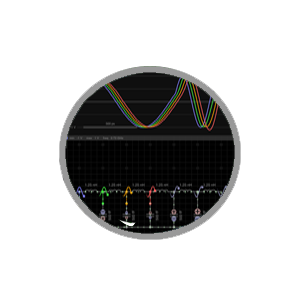 Circuit Simulation
PCB Board design includes Electronic circuit modeling and simulation using mathematical models to replicate the behavior of an actual electronic device or circuit.
SPICE simulation.
Model-based simulation using MATLAB.
Multi-domain simulation, automatic code generation, and test and verification of embedded systems.
Simulation of signal processing, wireless and communication algorithms in Lab VIEW.
Design and development of applications using Lab VIEW.
Power supply circuit simulation.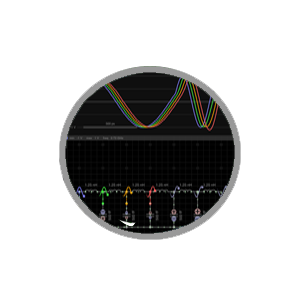 Key focus is to ensure that the customer gets a high degree of interoperability and design investment protection when transitioning from existing tool. We ensure the design data integrity and help you in leveraging existing design for other future designs.
Schematics translation/conversion.
PCB layout translation.
Netlist conversions.
PCB CAD library conversions.
Any Gerber file set translated to PCB layout tool of preference.
Database conversions from other PCB CAD systems or Gerber data to facilitate nonrestrictive future development.
Scripts to improve automaton for PCB translations.
EDA tool-chain support: Mentor Graphics, Cadence, Altium, Zuken.
Custom Printed Circuit Board Design Solutions
PCB layout design, Electronic Design services,Electronic Hardware Design.
Argus Systems a globally recognized Electronic Product Design and manufacturing services company Providing Electronic hardware design services, PCB board design services, PCB layout design services and hardware design services to its global clients in India, USA, UK, and Australia as for Automotive, Medical, Aerospace & Defense and Industrial applications.