Battery Management System & EV supply Equipment
Battery Charge Controller | Battery Monitoring System | EV charging Control
Battery Management System
Argus(AESPL) has built competencies In battery management system ( BMS ) and EV Charging domain acquiring in-depth knowledge and expertise, creating intellectual property, re-usable platforms, and solutions. We have integrated hardware, software, and system design to provide our customers with valuable solutions for battery management system & EV Supply equipment. Argus Systems believes in "First time Right solution" and with an experienced Product Engineering team, we can be your complete electronic product development and manufacturing partner. Argus BMS is a full featured Multi- chemistry battery management system ( BMS ) that is specifically designed to meet the tough requirements of protecting and managing battery packs for applications such as electric vehicles ( EV ), Power utilities, Backup power solutions and Solar power.
Battery Charge control & Battery Monitoring System
Argus Battery Charge Control and monitoring system performs battery charging & Discharging control for Multi-chemistry Li-Ion/Polymer, LiFePO4, or Lead-Acid Battery as well Monitoring of battery parameters and actionable insight ensures the optimal usage of energy inside the battery powering the system. Our BMS has high immunity to harsh EMI (electrical noise) and voltage transients found in Industrial and automotive environments.
With Actionable Insight available from our Platform ArgSight we can effectively avoid the over-charging or under-charging of batteries to maintain uniformity among batteries. Battery and system parameters data available allows remedial action for individual cells to extend their life and Enables procurement of batteries though planned schedules instead of emergency replacements.

Specification

Multi- chemistry Battery charger for Li-Ion/Polymer, LiFePO4 or Lead-Acid Battery as configured based on latest SMPS technology.
Lead-Acid battery charger mode supports 3 state charging (C10, C5 and Float) for upto 42AH battery as configured.
Thermoelectric cooler for system Thermal management.
Telemetry System Monitors VBAT, IBAT, RBAT, NTC Ratio (Battery Temperature), VIN, IIN, VSYSTEM, ambient (room) temperature.
Provides Battery Ah, State of Charge, Residual life of the battery, time duration a battery can discharge safely by measuring, calculating and predicting battery parameters.
Logging of cell/battery parameters and alarm conditions with date/time of its occurrence.
Local Display of system status and fault alarms on a LCD unit and through LED Indicators.
Sends alerts of Alarm status, battery parameters during exigencies, battery summary to Local/ Remote Server through Ethernet, RS485, Wifi, 4G/LTE.
LED for System Health, Battery Test, Temperature Alarm, AC Health, system Power supply Health, Battery Satus, Float charge mode and SPD Blown status.
Battery charging single phase AC input range - 90V-260V.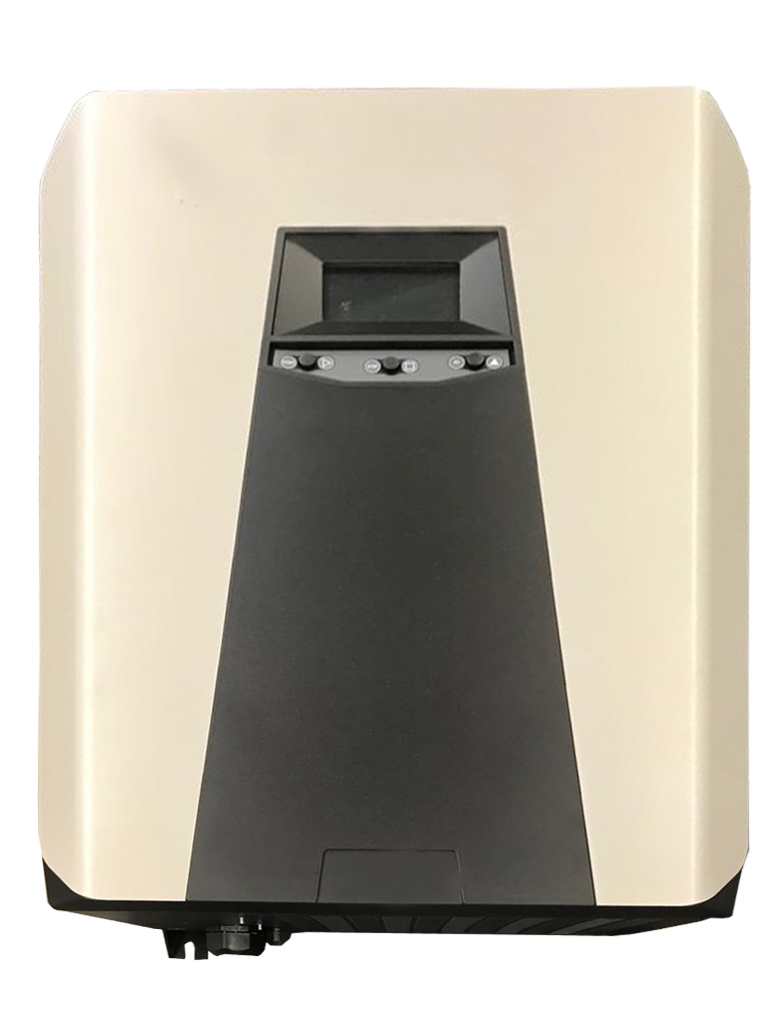 Battery Monitoring System
This product monitors the voltage and current of the battery system as well as the location of the vehicle either through discrete voltage/current sensors or through the OBD port of a car. Monitored data is displayed locally on an LCD screen as well send to the cloud through 4G/LTE link.

Specifications:

Voltage & Current Inputs from 4/8 battery banks
Data log in SD card
LCD for battery voltage and current parameters
Application: Battery monitoring System for Electric vehicles and Remote Control rooms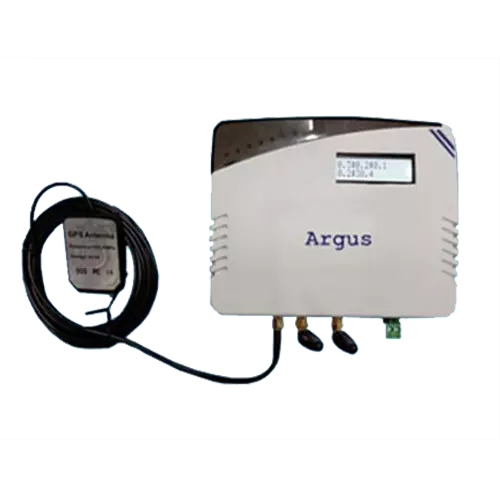 Electric vehicle supply equipment ( EVSE)
Electric vehicle EV charging Station is AIS-138 compliant OEM card.
Electric vehicle supply equipment ( EVSE ) consists of Control & communication Card, Power supply card and Relay/Contractor card.
Communication Interface: 4G/LTE, WiFi, Gigabit Ethernet, USB 3.0.
SD-Card for Data log.
Interface to Energy meter.
RF tag reader for authentication.
7" Display & Touch .
MIPI Camera interface .
EV charging Station Power supply card is an AC/DC converter card which gives DC supply to control & Communication and it supports single phase or three phase AC input options.
EVSE Rely and contractor card allows for switching AC supply for Charging to load (rated max @35A).
Electric vehicle charging Station Rely and contractor card supports common switching control and independent control switching for charging output. Common "Pilot control for single switching control and individual Pilot control for independent switching control.
Inbuilt Battery with back-up up to 4hr.
LED indication for Availability, charging, reserve, fault state, Input supply status.
Emergency Stop button.
Ground Fault Circuit Interrupter ( GFCI).
control switches to start/stop every output of Electric vehicle supply equipment ( EVSE ).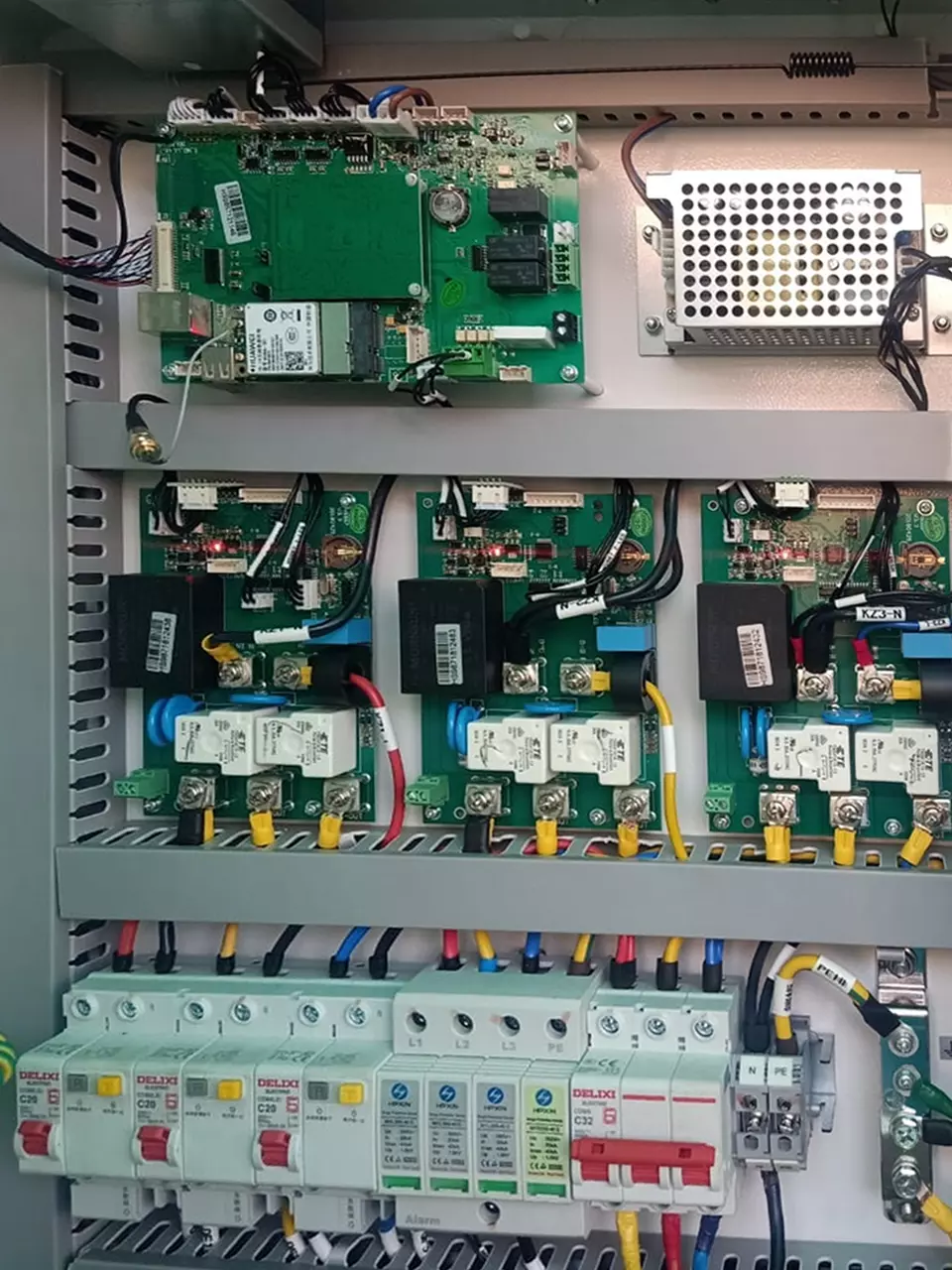 Argus Systems (AESPL) is a globally recognized Electronic Product Design and Electronic manufacturing company with Its Development and Delivery Centers in India, USA, UK and Australia offering product and solutions for Battery Management system and Electric vehicle supply equipment such as battery charge control, battery monitoring systems and Electric vehicle ( EV ) charging Station.