Regulatory & Environment Compliance Testing & Certification
EMI & EMC Testing
EMI & EMC Testing
Argus (AESPL) is a Leading service provider of Electromagnetic Compatibility (EMC) and Electromagnetic Interference (EMI) engineering and compliance services offering a wide range of EMI & EMC testing services to take customer products from concept to compliance ready deployment. Our Electronic systems Engineering and consulting services Vertical provides support to design, plan, execute, inspect and verify EMI compliant electronic systems and sub-systems. we help customers to meet International EMI & EMC standard compliance for their products by providing suitable solutions within a short time span.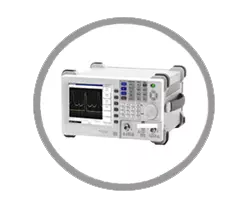 Regulatory Compliance Consulting Services
Support and guidelines for selecting the appropriate filters for various applications.
EMC Control Planning.
EMI/EMC Product design review.
compliance risk assessments.
Trouble-shooting.
Regression testing.
Design mitigation.
EMC Performance Requirements Definition.
Flow Down Requirements.
Gap Analysis.
Risk Mitigation Plans.
EMI Test Plans and Procedures Development.
Board Level and System-level EMI & EMC simulation analysis.
Radiated Emissions Analysis.
Near Filed, Far Filed Emissions Analysis.
Net and Board level radiated emissions analysis.
validation as per Compliance template of FCC, CISPR.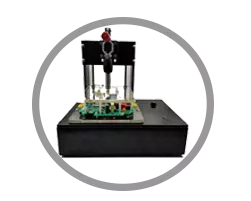 Regulatory Compliance Test support
Electro-static Discharge Contact/Air Discharge
Radiated Immunity Tests
Electrical Fast Transient
Surge Immunity
PFMF (Power frequency magnetic field)
Voltage Dips/ Interruptions
Damped oscillatory magnetic field & wave
Radiated Emission
Conducted Emission
Conducted Immunity
Radiated Immunity
High voltage withstand test.
Safety
Impulse Test.
Insulation Resistance test.
Thermal Cycling ( Dry Heat/Damp Heat).
Vibration
Altitude Test
Toppling Test
Bump Test
Drop test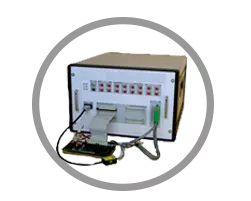 A&D Products: Environmental Test
Vibration As per test No 28 of JSS 55555
Temperature (Non-Operating) as per Test No 20 of JSS 55555
Temperature as per No 17 of JSS 55555
Damp heat as per Test No 10 of JSS 55555
Altitude Test as per Test No 3 of JSS 55555
Toppling Test as per Test No 26 of JSS 55555
Bump Test as per Test No 5 of JSS 55555
Drop Test as per Test No 13 of JSS 55555
Salt Test Complying to MIL STD 810E, Method 509.3 (Salt concentration 5%)
EMI tests CE 102, RE 101 and RE 102 as per MIL STD 461 F
EMC tests CS 101, CS 114, CS 116, RS 101 and RS 103 as per MIL STD 461 F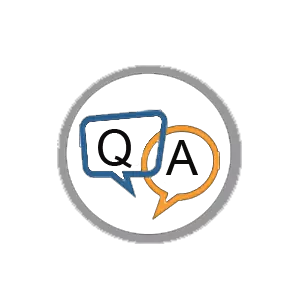 Medical Devices: IEC 60601-1-2
Electro-static Discharge (ESD)asperIEC61000-4-2
Radiated RF Immunity as per IEC61000-4-3
Electrical Fast Transient as per IEC61000–4–4
Surge Immunity as per IEC61000–4–5
Immunity to conducted disturbances, induced by RF fields as per IEC61000-4-6
PFMF (Power frequency magnetic field simulator) as per IEC61000-4-8
Voltage Dips/Interruptions as per IEC61000–4–11
Harmonic Distortion as per IEC61000-3-2
Voltage Fluctuations and Flicker as per IEC61000-3-3
Conducted & Radiated Emission–CISPR11
Argus Systems(AESPL) a globally recognized Electronic System Design and manufacturing company manufacturing Functional Testers, Automatic Test Equipments, Test Fixtures and provides Regulatory and environmental compliance testing services such as EMI & EMC, ESD, EFT, surge, Thermal for its customers in India, USA, UK, Australia.