Silicon Validation & Reference Board
Argus(AESPL) has built competencies in Semiconductor design and manufacturing acquiring in-depth knowledge and expertise, creating intellectual property and re-usable platforms. We have integrated hardware, software, and system design to provide our customers with valuable solutions. Argus develops Silicon Reference Boards, Evaluation Boards, and Reference Design packages for our semiconductor clients. Argus Systems believes in "First time, Right solution" and with experienced technical resources, we can be your complete electronic product design partner.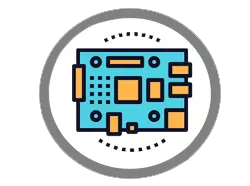 ASIC Test Board for Ethernet PHY
PCI/PCIe Form Factor data acquisition (DAQ) board (ALTERA Cyclone )
Xilinx Artix FPGA Board for data acquisition applications
Memory controller SoC Prototyping FPGA Board (Xilinx Virtex (XC5VLX110T-1FF1136C)
Xilinx Kintex FPGA Controller Card for data acquisition applications
Test pattern Generator FPGA Board (Altera Cyclone)
Thermal camera SoC Validation FPGA Board ( Xilinx Virtex XC5VLX50FF676 )
160Mbps Bit synchronizer FPGA Card (Altera Cyclone)
Xilinx Virtex (XC5VLX20T-FF(G)323) FPGA Board for Bus analysis applications.
Multi-channel DAC VME Card (Lattice XP FPGA)
Xilinx Virtex (XC5VLX50FF676) FPGA board for Video applications.
Altera Flex CPLD based controller card for DSP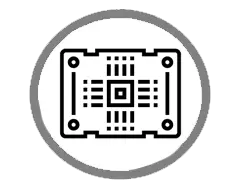 Xilinx Virtex (XC5VLX85-3FFG1153) FPGA board for data acquisition applications.
Lattice MachXO FPGA Board for a P2P application
Xilinx Virtex FPGA (XC5VFX100T-1FFG1136I) Board for fiber channel card
Xilinx Virtex (XC6VLX130TFF784) PCI-X DAC Card
Xilinx Spartan (XC3SD1800A) FPGA board for data acquisition applications.
multi-channel analysis Xilinx Spartan (XC6SLX75-484) FPGA Board
Xilinx Spartan (XC3S700A )FPGA Board for RF Applications.
Xilinx Spartan (XC3S700AN-4IFGG484) FPGA Board for Airborne applications
Xilinx spartan (XC3S200A ) FPGA Transmitter/Receiver Board
Xilinx Spartan (XC3S200A-4FTG256C ) FPGA Board for audio console applications.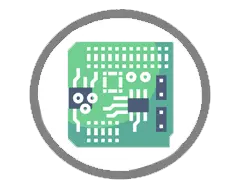 Argus Systems(AESPL) is a globally recognized electronic product design and electronic manufacturing company with Its operations in India, USA, UK, Australia offering product and solutions for semiconductor Industries such as Silicon Reference & Evaluation Boards, FPGA Prototyping boards, ASIC Test Board.