Custom Keypad solutions
Membrane keypads,Capacitive keypads ,Silicone rubber keypad
Membrane Switch & Keypad Solutions
Design and manufacturing of Multiple types such as membrane keypads, silicone rubber keypad, flexible membrane keypad and capacitive keypads for a wide range of industries and applications. Argus Engineering and Hardware Design assistance ensures that your keypads meets all of your specifications for prototype and production quantities.
Membrane Keypad & Switch
Flexible Membrane Keypad Construction with tactile/ Non-tactile
Rigid PCB Keypad Construction with tactile/ Non-tactile
EMI/RFI Shield: Aluminium Foil/Metal Mesh/ITO
EMI Shielding for Display Window
ESD compliance keypad option
Membrane Switch Layout: Common Point/Matrix
Integrated SMD LED : Common Point/matrix LED layout
Graphic Material Polyester which is resistant to chemical and has more flex life
Graphic material Polyester XE for outdoor application
Graphics with Polycarbonate material for low cost applications.
Graphic Finish offered : Gloss/Matte/Selective Textured
Keys type supported: Tactile/Duraswitch/ Non Tactile
Tactile Keys spec: 8.4mm/12mm/16mm.20mm metal dome tactile
Duraswitch: 406/625 armature
Embossing : Perimeter/Pillow
Backlight option for duraswitch and Tactile concentrator
Customised Tail Length, No of contacts, Pitch
Keypad Tail Termination : Female, Male, ZIF, LIF
Carbon protection for ZIF/LIF Keypad Tail
Keypad Tail location option: Up, Down, Right, Left
Keypad tail placement Option: From edge if membrane, inboard from edge, completely Inboard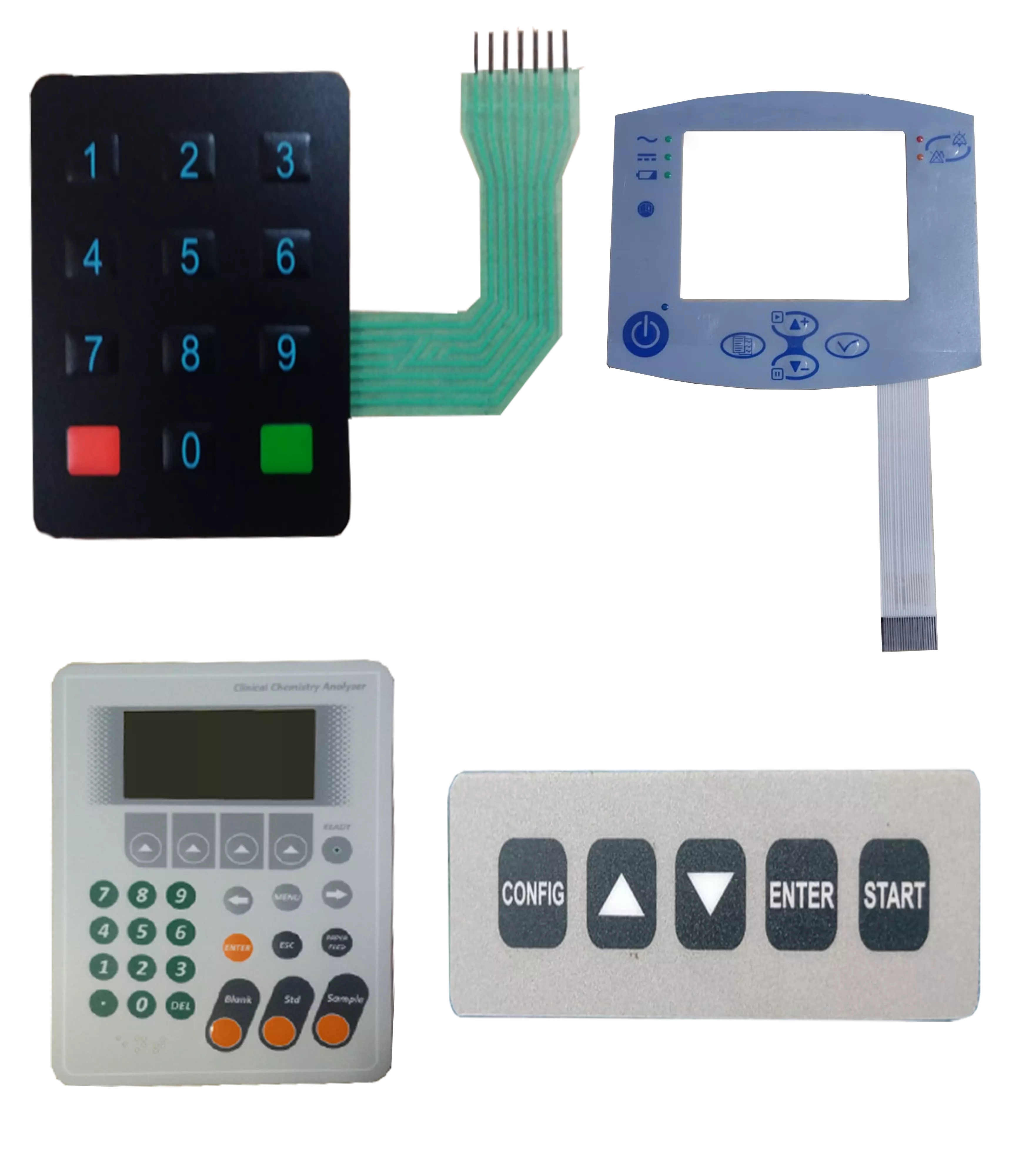 Argus (AESPL)is a leading custom membrane switch manufacturer and custom keypad manufacturer which is is able to provide our customers with custom tactile membrane keypads and custom keypads that meet their needs as a user interface and face plate to their product. With Argus Core Strength in Electronic design and Electronic manufacturing capabilities, We engineer and manufacture custom membrane switch and membrane keypad technologies that meets specific customer requirements in both performance and visual aesthetics.