Data Acquisition System
Argus Systems (AESPL) has built competencies in the Data Acquisition System domain acquiring in-depth knowledge and expertise, creating intellectual property, re-usable platforms, and solutions. We have integrated hardware, software, and system design services to provide our customers with valuable solutions in Data acquisition System domains. Argus Systems believes in "First time Right solution" and with an experienced Product Engineering Team, we can be your complete electronic product design and development partner.
Fiber Bragg Grating Interrogation System
The most straightforward means for interrogation of an FBG sensor element is to illuminate the FBG sensor (s) by broadband source & the narrowband component reflected by the FBG is directed to the wavelength detection system.
Specifications:

CCD is illuminated by the optical signals reflected by the FBGs.
This implementation supports 8 CCDs.
CCD sensor using Argus developed the FPGA controller board.

Hardware Specifications:

Agiltron 1x8 Latching Fiber optic Switch (MEMS Latch)
InGaAs linear image sensor (Hamamatsu)
Image Signal Processor (AD9826)
Field Programmable Gate Array Logic (FPGA)
Programmable system on chip PSoC5LP)
SRAM Memory Unit for data storage

Fbg interrogation system key Features:

Used for detecting the narrowband signal from a broadband source i.e. of infrared rays & near-visible signals.
Supports protocols such as UART, USB, FLASH
Synchronous Design
Silicon Proven on Xilinx FPGA Spartan-3A DSP (XC3SD1800A-4CSG484C) using ISE 14.3 and higher versions
The spartan-3A DSP FPGA combined with proven 90nm process technology which delivers more functionality and bandwidth.
Set up is handy to carry and even give accurate results in sampling the CCD waveform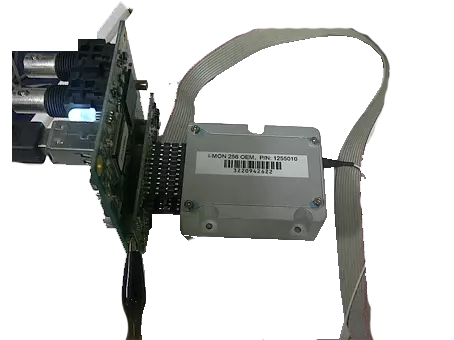 Data Acquisition Module (DAQ)
Feeder Data Acquisition modules is a 4/8 Channel standalone Unit that directly connects to contact multiplying relays (CMR) panel in feeder circuits of substation and sends status over RS485. The Installation of the DAQ module on CMR Panel has significant advantages over traditional architectures.
Eliminates the use of long signal Cables between CMR and RTU and thereby Improves reliability.
Addresses space constraint in substation / control panels.
Eliminates the risk of damage by rodents as long cable is eliminated.
Faster implementation and maintenance saves project and AMC time.
Faster location and restoration fault due to modular design.
Direct configuration through MODBUS, saves CMR termination hassle at RTU
Offers Higher communication reliability by using redundant RS-485 data link to RTU.
The rugged unit is suitable for an extreme environment.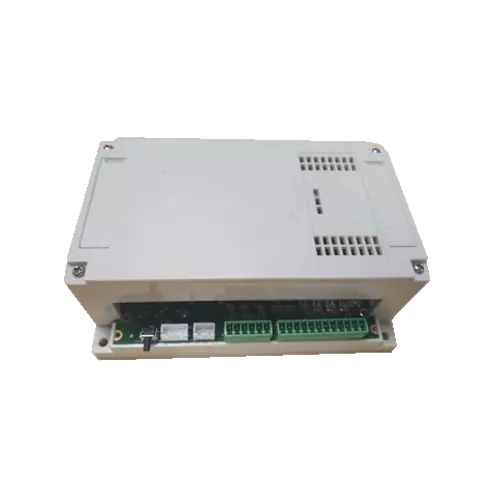 Interferometric Demodulator
Interferometric optical sensors are used to detect a variety of stimuli including Strain, Temperature, and Pressure. The applied stimulus causes a phase shift between two light beams. Both beams are detected simultaneously and converted to an electrical signal, which is then processed to obtain a signal proportional to the stimulus.
The Digital interferometric demodulator module receives Variation in pressure data is received from Interferometric optical sensors which are filtered by Anti Aliasing Filter. After analog to digital conversion of the signal, digital data is processed through Multipaths which has FIR, COSwt, and arithmetic operational blocks to get an exact signal. after digital to analog conversion original signal (Pressure signal) is Generated.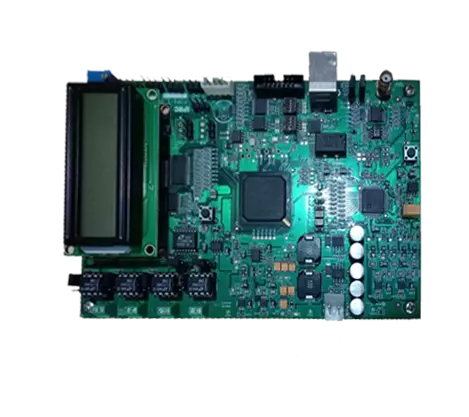 Any change in physical condition like change in temperature, force, weight, Intensity of light, gas pressure, fluid force etc can be measured using Data Acquisition System. Generally the input is analogue in characteristics which is to be converted into digital and sampled using data acquisition system. The sampled acquired data is given as input to the DAQ software which in turn defines the action to be taken place. Data Acquisition System can be utilized heavily in Power plants, Solar applications, and places where temperature or pressure is to be measured. A Data Acquisition System consists of sensors, DAQ hardware and software which can interpret the collected data and are generally installed on the host computer.
The interfaces which can be used to connect data acquisition hardware to computers are PCI bus, USB and Ethernet, serial I/O, RS232, PXI bus, PCI express and RS485. RS485 interfaces are predominantly used in Industrial data acquisition systems in which typically the data has to travel more than 1.2 km or around 4,000 feet. For smaller distances around 15 m-300 m, RS 232 interfaces can be utilized. A Data Acquisition system can be entirely developed as an embedded system wherein the the hardware and software works as standalone unit with none dependency on other devices. This type of boards acts as plug-in board solutions. Argus Systems (AESPL) is a globally recognized Electronic Product Design and Electronic manufacturing company with Its Operations in India, USA, UK, Australia offering products and solutions for Data Acquisition Systems such as SCADA, RTU,Safety shutdown systems.