RFID Solutions
Asset Tracking | Attendance system | Real Time Locating System
Reader, Tag, Application software
Over the years Argus Systems has built competencies in the RFID domain acquiring in-depth knowledge and expertise, creating intellectual property, re-usable platforms, and solutions. We have integrated hardware, software, and system design services to provide our customers with valuable solutions in RFID domains. Argus Systems believes in "First time Right solution" and with an experienced Product Engineering team, we can be your complete electronic product design and development partner.
RFID Attendance System
Student + Teacher + Parent + Class Management: Dashboard displays entire student details class-wise for the respective school. Different dashboards for Student, teacher, class, and Parent.
Academic Syllabus Management: This tab allows Academic Syllabus management for the entire school class-wise for the session.
Holiday Management: Complete School Holiday management can be taken care of from this tab. A list of all the holidays which falls on the current academic year is shown here. It allows to Add / Modify / Delete / Download
Time table and Assignment Management: Time table tab helps to manage the entire timetable for the school class wise teacher wise. This page allows to Add / Modify / Delete.
Reports: All kinds of reports can be generated and users can take a print out also. These reports can be downloaded in the format of Excel/PDF.
RFID Shown Go Wifi Distributed RFID Attendance System: Attendance can be marked through any of the RFID devices as our product supports a distributed attendance system. Only one device is used to take attendance for IN/OUT.
Notification of attendance on mobile: Whenever Card is tapped attendance will be automatically taken and a notification will be shown on the registered number.
Communication Management: Communications management is the systematic planning, implementing, monitoring, and revision of all the channels of communication within and school and parents.
Circular Management (Notice Board): Any kind of circular, which need to be shown to all students and parent has to be notified through this page. We are providing provision to send these notices through SMS also.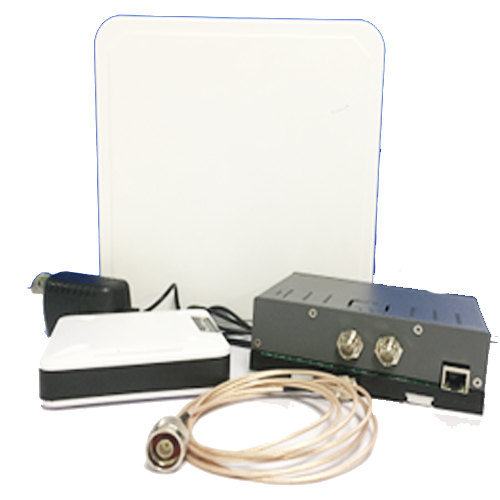 RFID Asset Tracking System
This unit is a unique and useful product for tracking of movement of assets and personnel in specific locations. Active RFID SMS based Asset Tracking System can be used as a multifunctional product and can be modified as per the requirement to create a unique brand for the product companies. The RFID Reader hardware, software, and tags can be customized for various functionality and reduce time-to-market for the launch of the product.
After power-up, the RED LED will glow and there will be audible buzzer indication.
The device is ready to detect the RFID TAGs after 5 seconds of power ON
Once the RFID TAG is in the range of RFID Reader, the GREEN LED will Glow to indicate the detection of the RFID tag.
The RFID reader will send the SMS to the Registered Mobile Phone Number or server as per the configuration.

Specification

2.4GHz Radio Frequency Support
GSM/GPRS support
Movement tracking information will be shared with Server or Specified Mobile.
RFID and GSM/GPRS interface based on the RS232 interface
Power with 5V DC Power Adapter

Application

Tools Movement
Equipment Movement
Personnel Movement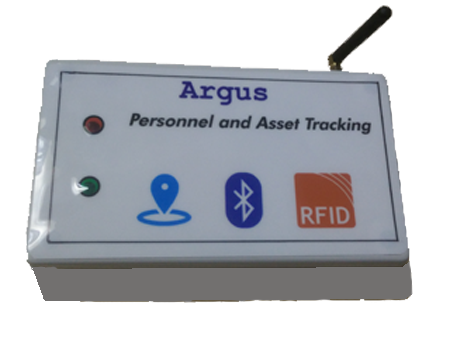 RFID Tag
Argus has developed a family of active and passive RFID tags along with accurate location services that allow your assets & personnel to constantly communicate with your exiting RFID Reader being used for asset tracking, attendance, and Real-Time Locating System (RTLS) applications.
Passive RFID Tags (LF, HF, UHF)
Active RFID Tags (2.4GHz)
RFID Tags with 3 digit display
RFID Tags with LED
RFID tags with Buzzer
RFID tags with Vibrator
RTLS Tags
Argus Systems is a globally recognized Electronic Product Design and Electronic manufacturing company with Its Operations in India, USA, UK, and Australia offering RFID product and solutions such as RFID Reader, RFID Tag, RFID Asset Tracking System, RFID Attendance System, RFID Real-Time Locating System (RTLS).