Industrial Electronics
Industrial Control Systems | Electronic Control panels | Industrial automation
Industrial Electronics
Argus Systems(AESPL) has built competencies in the Industrial Electronics domain acquiring in-depth knowledge and expertise, creating intellectual property, re-usable platforms, and solutions. We have integrated hardware, software, and system design services to provide our customers with valuable solutions in Industrial control systems and Industrial Automation. Argus Systems believes in "First time Right solution" and with an experienced Product Engineering team, we can be your complete electronic product design and development partner.
Multi-stage Pump Controller
The controller Unit gets DC to input from a solar array and controls a brushless DC ( BLDC ) motor coupled with a multistage pump to optimally use available energy and provides a maximum discharge for various conditions of current limit supporting high pump shutoff head.
Specifications:

Rated dc input voltage 150 Vdc to 250 Vdc
Rated power 2500 W ( to be used with 3000 Wp solar panel)
maximum V/f ratio 1.5 + 5%
Efficiency min. 92%
BLDC motor rating 220Volts, 2500 Watts, 3000 RPM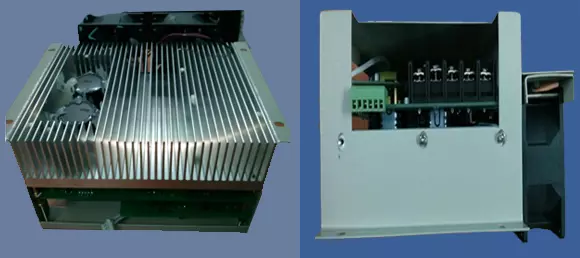 Industrial Safety System
Command Input Unit
Command Output Unit
Command conversion and transmission module
Command conversion and reception module
Signal Conversion and transmission module
Signal Conversion and reception module
Coupling module
Analog signal Input module
Analog signal output module
A discrete signal Input module
A discrete signal output module
Diagnostic Module
Industrial Controller Cards for Metallurgical Equipment
Pump Controller
Servo Feed Controller
Ramp controller Card
Input & Output Card
Relay Control Card
Self Test Card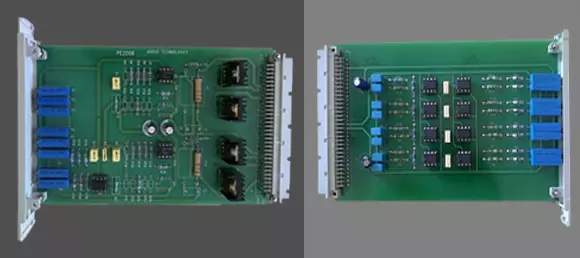 Chromatography-Mass Spectrometer
Controller Card
Processor Module
Input/Output Card
Display Card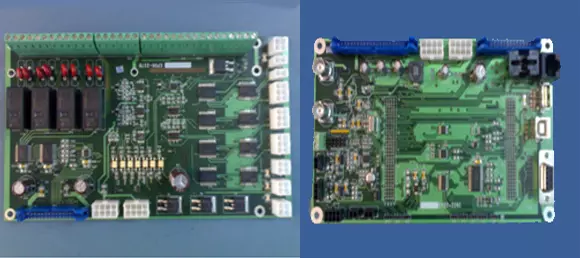 Tilt Detector Card for Bulk Loading System
Tilt Detector card continuously monitors the Tilt of a loading arm of the bulk loading system.
Activates an alert when the device is tilted to pre-configured Tilt Levels
Programmable Tilt lever alert
LED Indication
Operates with 110-220V AC inputs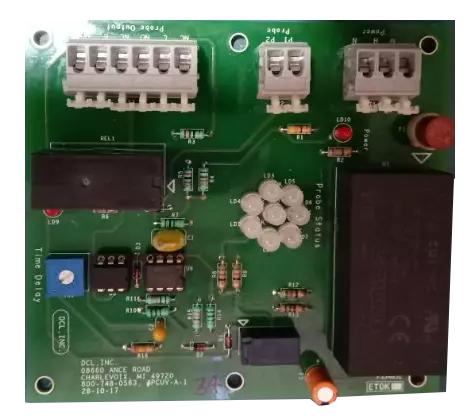 Water Purification and Dispensation Solution
OEM Electronic cards for water vending machine with integrated RO function.
Integrated six stage water Purification and Dispensation Solution enables implementation of a fully automated system.
Modular architecture of Water Purification and Dispensation Solution having controller card, communication card and User Interface cards
4G/LTE cloud connectivity for dispensation system for its operation and maintenance
RFID card & coin-based dispensation system
Periodic In-built water quality testing function
solenoid valve control
supports UV lamp & Ozonater
Flow sensors for dispensation taps supporting up-to 6 dispensing taps
TDS & PH sensor water quality sensors
Pressor Sensor for RO Reject & RO feed
Pump control for Booster Pump, Feed pump, HP Pump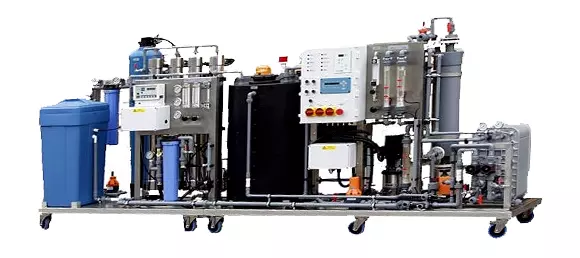 Argus Systems (AESPL) is a globally recognized Electronic System Design and manufacturing ( ESDM ) company with Its Operations in India, USA, UK, Australia offering products and solutions for Industrial Electronics, Industrial Control Systems, Electronic Control panels, and Industrial automation.