Electronic Manufacturing
Advance Sourcing & Planning |Cost-effective | Real-time visibility | Obsolescence solutions | Part life cycle management
Value Engineering & Electronic Supply Chain Solutions
Argus (AESPL) helps customers cut costs and time in electronic manufacturing by ensuring the effective integration of the Electronic supply chain solutions and value engineering. Argus Electronics contract manufacturing sourcing services span across mechanical, electrical, electronic components, and sub-assemblies. Our Electronic sourcing team comprehensive set of services encompasses vendor evaluation, quality assurance, onsite quality inspection, logistics consulting and
trade solutions.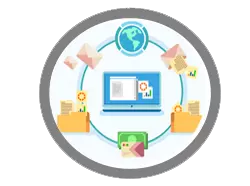 Extensive Electronic Sourcing Network

Electronic Sourcing team analyses sourcing network, identify & selects the best source for a requirement.
Authorized buying with COC.
Direct Negotiation with Manufacturer.
Connection with obsolete part stockiest.
Decision control to select a distributor.
Alliance with Tier-1 suppliers for global procurement.
Buying and planning linked to corporate commodity management.
Experience with imports, customs duties & tariffs.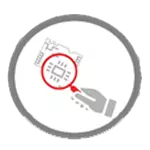 Value Engineering

Pricing, lead time, MOQ/SPQ.
Environmental compliance (ROHS/WEEE).
Material Declaration.
Lead Finish, Soldering Profile,Whisker data.
PCN/PDN Management
Support on Reliability, Thermal, and Packaging information.
Procurement technical support.
Parts management: military and commercial systems.
Supplier Quality Auditing and Engineering.
Should cost" analysis: Estimation of the supplier's expenses involved in manufacturing a part or assembly considering efficient manufacturing and distribution practices . Cost estimate accounts for factors including labor, materials, overhead, and profit margin.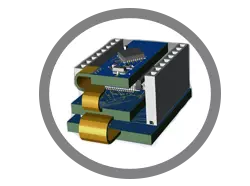 Manufacturing Feasibility Study
Manufacturer's requirement for volume manufacturing is very important aspects that need to be identified before design & building the prototypes. Using sketch data of PCB, PCA we analyze your product potential for manufacturing success.
Manufacturing SWOT Analysis
NPI & PPAP Process Mapping
Cost/Profit /Risk Analysis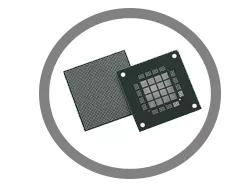 EOL & Change Management
Technological changes become more rapid in all semiconductor devices. Our semiconductor and distributor partnership program continuously monitoring product roadmap to ensure that your product will not be affected by an obsolete part.
Component Level EOL Study
Obsolescence Management
Obsolete Part Inventory Support
Change Implementation Support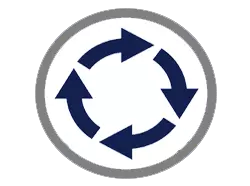 Part life cycle Management
Forecasting – predicting obsolescence risk or dates(frequency of obsolescence). We Use long-term forecasting while continuously monitoring the supply chain for precursors. Abandon the long-term forecast when precursors appear.
Mitigation – minimizing the impact of the problem after it occurs using a set of reactive firefighting approaches.
Planning - planning design refreshes based on forecasted obsolescence dates and technology insertion roadmaps in order to minimize part life cycle Management costs.
Parts Chasing-Accurately provide the current status of item, for example have discontinuance or last-order notices been issued? Identify alternative or substitute parts and Forecasting the date of obsolescence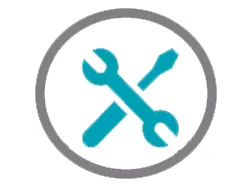 Obsolescence Solutions
Short-Term Obsolescence Forecasting by Observing the supply chain for precursors to the part's discontinuance including parameters such as reduction in the number of sources, reduction in inventory levels, Part price increases and Announcements made by the part manufacturer that indicate either directly or indirectly that the part is being phased out.
Long-Term Obsolescence solutions by Forecasting based on part attributes and/or data mining of the historical record performed prior to the appearance of any precursors to discontinuance.
Analyse known part obsolescence dates to build vendor-specific (and vendor- independent) forecasting algorithms. Based on the historical record we create accurate part-type and vendor-specific forecasts which provides valid confidence levels and/or uncertainties.
Exhaustive Electronic Supply Chain Solutions
Design & Testing of Product Package.
Product & Package Traceability Development.
Logistic Movement of Goods to carrier HUB.
Bulk and Pallet Packaging solutions. Procurement skills for commodities
Magnetics
Packaging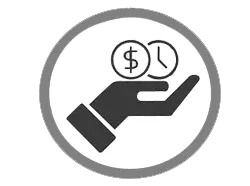 Integrated Sourcing
Argus offers all the facilities under one roof for Electronic Manufacturing.
We provide you best FAB & Assembly Option.
We manage your mechanical, cables & supporting accessories need.
Assembly & Integration Support at the site.
Mechanical Tooling & Part manufacturing SCM.
Cables & Wire Harness sourcing support.
Low Complex High Mix Rigid & Flex PCB Support.
Accessories, Power supplies, and Battery sourcing.
Product Integration & Reliability Testing support.
Argus Systems (AESPL) is a globally recognized Electronic Product Design and Electronic manufacturing company with Its Operations in India, USA, UK, Australia offering
value engineering, electronic manufacturing supply chain solutions for our customers.