RF & Microwave | PCB Assemblies | Systems
RF & Microwave
Argus (AESPL) is leading RF & Microwave System Design and Manufacturing company Manufacturing high quality multilayer Rigid , Flexible, Flexi Rigid, and PTFE Teflon PCB, PCB Assemblies for RF and Microwave Applications.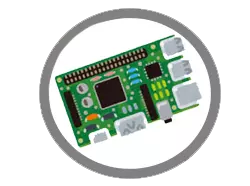 RF PCB Capabilities
Selective plated up layers.
Exact registration/laser direct imaging.
Front to back registration of etched cores.
Mixed Dielectric constructions.
Buried / Blind / Microvia.
Multilevel cavity constructions.
Optical mill / drill.
Back Drill for Precision Stub Removal.
Laser routing.
Sequential lamination.
Plated edges.
Hole Fill (Conductive, nonconductive, and partial hole fill options).
Thermal Solutions (Copper coins and slugs, Metal Core & Metal Back, Thermally conductive laminates).
Surface Finishes (ENIG ,ENEPIG ,Hard and soft wire bondable gold, Immersion silver).
6.4 GHZ - Wireless Radio
8-12GHz X band Receiver
400 MHz Synthesizer
LTE – Remote Radio Head
868/915MHz – Lora
900 MHz – FHSS
868 MHz : Sigfox
4G/LTE Devices
2G/3G GSM & CDMA Devices
840-960MHz – UHF
950MHz – RF transceiver
433MHz – UHF transceiver
13.56 MHz – HF Reader
125KHz – LF Reader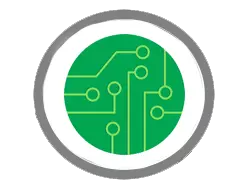 Power Amplifier
Power splitter
Directional Coupler
Attenuator
Filters
Antenna
N stage Power Divider
N Port Modulators
Frequency Synthesizer
Down Converter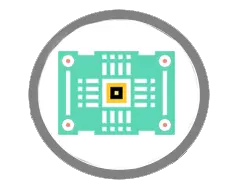 Extreme Low Loss Material
Rogers, RO1200 / RO1600
Rogers, RO3003 & RO3003 G2
Taconic (AGC), RF-30
Panasonic, Meg X (R-5515) HF
Nelco (AGC), MW8300
Nelco (AGC), NY9220
ITEQ, IT-188GMW
Isola, Astra MT77
Isola, Astra MT77-2
EMC, EM-892K, EM-892K2
RF & Microwave Systems and Sub-Systems
Reach out to your Application Engineering Team to Discuss Your Requirements.
Argus Systems (AESPL) a globally recognized PCB Design and PCB fabrication company supporting Fabrication of Flexible PCB, Rigid Flex PCB, HDI PCB and RF PCB and PCB Assembly for Its Global Clients in India, USA, UK and Australia as per Automotive ( IATF 16949 ), Medical Devices (ISO 13485), Aerospace & Defense (AS9100D, MIL-PRF, LCSO) quality management standard.