Industrial & Home Automation
Smart Switch :Energy Management Solutions
Industrial & Home Automation
Argus Systems has built competencies in Industrial automation & Home automation acquiring in-depth knowledge and expertise, creating intellectual property, re-usable platforms, and solutions. We have integrated hardware, software, and system design services to provide our customers with valuable solutions for industrial automation and home automation. Argus Systems believes in "First time Right solution" and with an experienced Product Engineering team, we can be your complete electronic product design and development partner.
WiFi Smart Switch & Dimmer
Smart Switch is installed in place of standard switch board and allows you to control switches through smart phones, tablet apps & voice assistants. Its unique differentiating feature includes touchpanel using which switches and dimmer can be manually controlled through touch.
The smart switch is a WiFi enabled smart device, which can easily be installed into your existing 4-8 module switchboard. Turn appliances and electronics on/off, and schedule the same from anywhere across the house, or from any part of the world, from the app.
Smart Switch can also be configured to be used as a dimmer, so you can set up the perfect ambiance in your home and save energy at the same time. Devices are user friendly with easy installation.

Features:

Fits inside your existing wall switchboard.
To be replaced with conventional switches & have capability to control lights, fans & any electrical appliances.
Works with your existing home WiFi network and mobile internet.
App control in order to control and manage applications with your own android device.
Turn room lights ON and OFF from anywhere with your smartphone.
The switch comes with self-regulated digital dimmer to control fan. Dimmer can Works in sync with your existing regulator.
Set a schedule for lights in different rooms.
Set up rules for lights to turn on and off at sunset and sunrise.
Integrates with Google Voice & IFTTT.
Installs quickly and easily for Do-It-Yourselfers.

Specifications:

4,6,8 port models with load rating of 10/30Amp
Input Voltage range is 110/270 VAC
Leakage Current: 0.1 mA RMS typ. 230 VAC/50 Hz
Load Output Voltage: AC Output, 110/270 VAC
The switch uses Cap Sense &Latch Relay Technology (LRT) Technology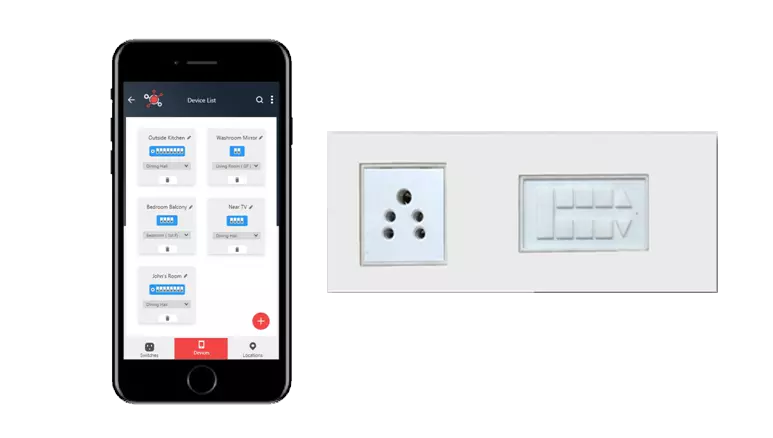 Smart Wi-Fi Outlet with Energy Monitoring
Continuously monitors the energy parameters from plugs/outlets and sends to Remote server with MODBUS (RS485), WiFi.
Monitored parameters: volts, amps, PF, frequency, kVA, kW, kWh, kVAH.
2x AU 240V, 10A power sockets.
Each power socket switchable on/off both manually at the socket (touch) and remotely through server/mobile application.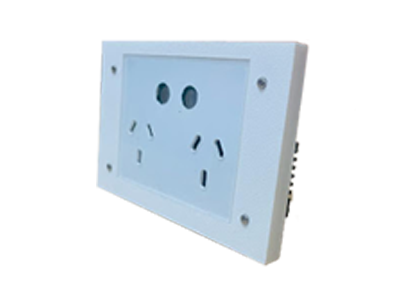 8 port WiFi Smart switch
WiFi Connectivity to Mobile Device.
Optional USB interface option available.
Android & IoS Mobile application for switch Control.
Touch button option available.
Equipped with high-current relay 10A@12VDC.
Suitable for both AC and DC appliances such as Solenoids, Motors, lights, fans, bulbs, etc.
LED status indicators to indicate the Switch ON/OFF status.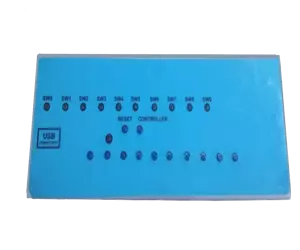 Bluetooth Smart Plug with Energy Meter
With Bluetooth Smart Plug remotely turn Appliances on/off within Bluetooth connection range.
Bluetooth Smart Plug with Energy meter functionality to track your energy usages.
Automatically turn off the unattended power usage after you are away from the connection range for more than Specified time period.
Suitable for home appliances with mechanical on/off switches, such as floor lamps, TV, fans, coffeemakers, cookers etc.
Mobile applications supports up to 5 Bluetooth smart Plugs.
Each Bluetooth smart plug can be paired with multiple smartphones.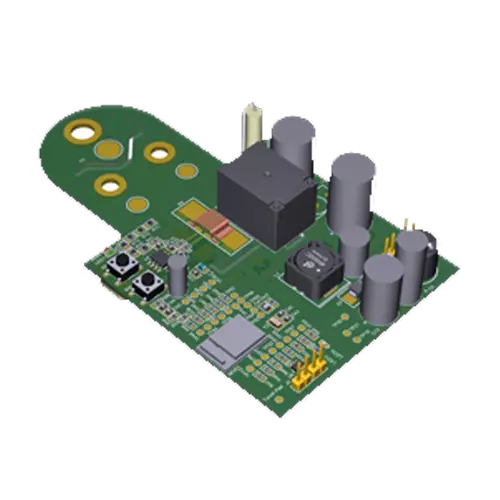 Argus (AESPL) is a globally recognized Electronic Product Engineering and Electronic manufacturing company with Its Operations in India, USA, UK, Australia offering IoT solutions for Industrial automation and home automation such as 8 port WiFi Smart switch , Bluetooth smart Plug with Energy Meter.