PCB CAM Services | Front End Engineering
PCB CAM Services | Front End Engineering
Argus (AESPL) provides Full-fledged and dedicated CAM facility for the post-processing of Gerber data (Pre-Manufacturing). Quick turnaround service within 24hrs. With Overnight service gives you time zone advantages to React faster to customer requirements than your competition. Its cost Cost-effective, efficient, Reduce overheads, capital investment and Improves profit margin.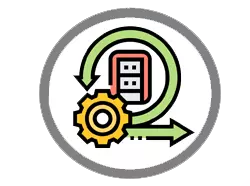 PCB CAM Service Capabilities
Full-fledged and dedicated CAM facility for the post-processing of Gerber data (Pre-Manufacturing)
24/7 services to cater to the requirements of customers worldwide
State of the art Software/Hardware and Communication infrastructure
Surface mount, Ball Grid Array & Through-hole design with blind and buried vias
Split ground planes and power planes for mixed signals
Netlist Analysis
Reliability Analysis
Thermal Analysis
Editing and Optimization
Rout and retain
Step and repeat with break-away tabs
Slots, Scoring, V-cuts, Routing
Tear dropping
Multiple circuit panelization
Creation of test coupons
Re-tool existing parts without disrupting current workload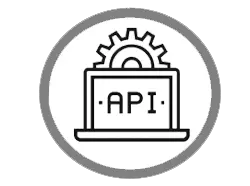 PCB DRC/Analysis
Exhaustive list of design rule checks for all boards to avoid an error that can possibly cause board scrap. All features are thoroughly checked for violations before the board is panelized. Some of the checks are:
A mismatch between Fabrication Drawing and Gerber.
The separation between segments.
Minimum track width.
Open trace/Hanging traces.
Power to ground short detection.
Annular ring verification.
Distance between holes to the copper segment.
Expose Trace.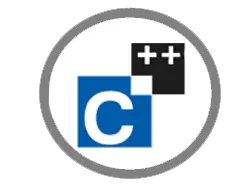 Editing/Single Image
Large number of DFM actions on various layers, such as Signal, Solder Mask, Silk Screen layers to ensure productivity.
Analysis of Gerber data with Fab drawing
Board outline dimensions, Hole Size, Hole Count & Tolerances.
Stack up information, Finish type and Board thickness.
Special requirements for the Text and Logos.
Full panelization for single sided, double sided and multi layer boards.
Generate drill and routing program from AutoCAD/DXF or Gerber files.
Data in Gerber, RS-274X, DXF, PDF, HPGL, AutoCAD & ASCII or NC Drill formats accepted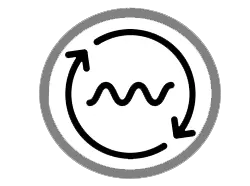 Analysis
Missing Hole, Extra Hole or Close Holes.
Touching Holes/Duplicate Holes.
Checking for the 2nd drill option.
Minimum spacing between two conductors.
Minimum Track width.
Minimum Annular ring.
Drill/rout to conductor spacing.
Sliver.
Thermal air gap/spoke width.
Drill to copper plane spacing.
Plane shearing line width.
Mask annular ring for copper pad.
Expose trace.
Mask to copper spacing.
Legend width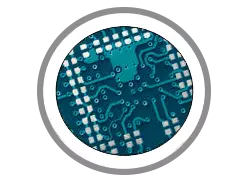 Cleanup
Draws to flash.
Pad Registration.
NFP Removal
Redundant pad and line removal.
Line unification.
Countrization of self-intersecting polygons.
Sliver in acute angles.
SMD attributes.
Legend Detection.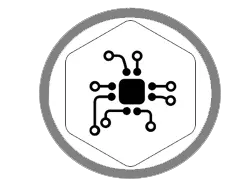 Optimization
Power ground optimization.
Signal layer optimization.
Teardrop creation.
Solder mask optimization.
Legend overlap.
Copper Balancing.
Etch Compensation.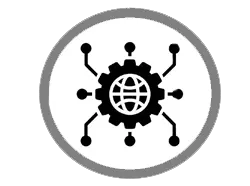 Programming & Outputs
NC Drill and rout programs.
After drill and before etching rout program for plated edges.
Second stage drill program.
Counter bore/Counter /sink.
Panel with Tab rout/Break out pips
Peck Drill/G85.
Control Depth Rout.
Score Program.
Tool path generation.
Cover layer and Stiffener programs.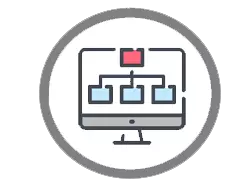 Special Product
Gold Finger
Controlled Impedance
Via-plug,Peelable mask,Carbon Ink
Flip flop panelization
Flat Pad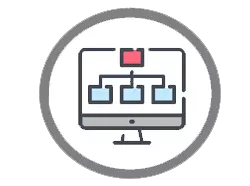 Panelization
Step and Repeat of Board on Large panel.
Venting pattern.
Tooling holes/Registration Targets/ Punch targets.
Coupons for Control Impedance jobs.
Compensation for lamination shrinkage..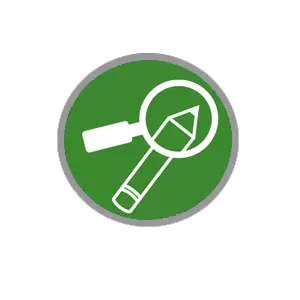 Scripting & Tooling Automation
Scripting -This enables the customer to acquire the necessary scripts they need for their production requirements in CAM tool system.
Hyper Tooling – This is a JAVA based program that can be developed to be used in to automate some routine tasks in tooling.
Tooling – This is accomplished through a pool of engineers who are able to process design data from data input, perform cleanup, carry out DRC/DFM and board edits, and perform any tasks up to the output.
PCB CAM , DFM Analysis Services
Our experienced and fully trained Sales Team is ready to answer any question related to our services and solutions.
Argus (AESPL) has experienced and skilled Engineers to complete the DFM Analysis & checks and provides complete CAM Engineering and Front end Engineering services. We instantly support our customers on CAM analysis when we have PCB Data received. Data Received is verified against the standard specification, Stock and cost matrix and this gives the customer to estimate the pricing of standard printed circuit board manufacturing.