Process Control & Monitoring Instruments
Oil & Gas | Pharmaceutical | Nuclear
Industrial Instrumentation Electronics
Argus Systems(AESPL) has built competencies in Industrial instrumentation electronics acquiring in-depth knowledge and expertise and has created intellectual property re-usable platforms and solutions. We have integrated hardware, software, system design coupled with Electronic Manufacturing to provide our customers with valuable solutions in Industrial instrumentation electronics. Argus Systems believes in "First time Right solution" and with an experienced Product Engineering team, we can be your complete electronic product design and development partner.
Gamma Spectrometry System
The Spectrometry system application is for Radiometric analysis of rock and soil samples and isotope identification.
The radium, Uranium, thorium, and potassium contents of rock samples are determined by measuring the characteristic gammas of these elements.
System Uses Digital signal processing card to implements gamma-ray spectrometers.
Supports Cadmium Telluride, High Purity Germanium, Sodium Iodide Thallium-doped detectors.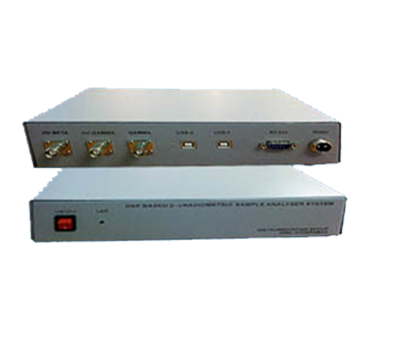 Liquid Chromatography Spectrometry
High-performance liquid chromatography OEM cards for analytic chemistry used to separate the components in a mixture Identify and quantify each component.
Controller Card
Processor Module
Input/Output Card
Display Card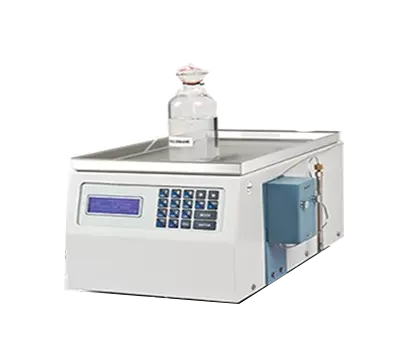 Laser Position sensor Module
Laser triangulation based Position sensor module for precise displacement, distance and position measurement.
Application for medical and high-tech industries.
Sensor with ranges up to 100 mm with linearity to within 0.3% of the measurement range.
Sensors employ a CMOS detector to achieve measurement frequencies up to 1250 Hz.
Accuracies down to 12-microns to satisfy precise measuring requirements.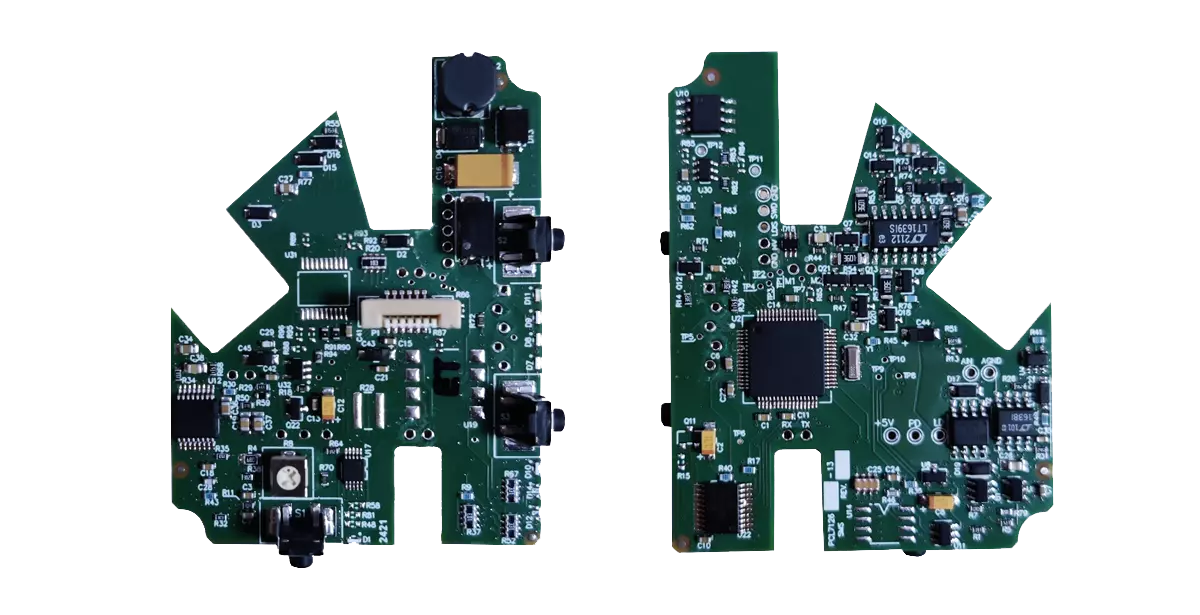 Interferometric Wavelength-Shift Detector
Optical sensors are illuminates by broadband source and the narrowband component reflected by the sensors ( FBG) is directed to the wavelength detection system having CCD.
Interrogation System supports 8 CCDs image sensors
Agiltron 1x8 Latching Fiber optic Switch
InGaAs linear image sensor
Image Signal Processor
Programmable SoC Processor
FPGA based controller Card
Onboard memory for data storage
Supports protocols such as UART, USB, FLASH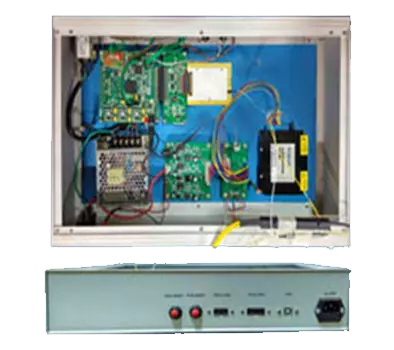 Industrial Gas Detector
Uses palladium-based Industrial gas Detection sensors.
Microcontroller.
Digital signal processing.
Signal conditioning circuit.
ADC & DAC.
Temperature Measurement.
UV LED.
24V supply.
Explosion-proof Enclosure for Industrial Gas detection system.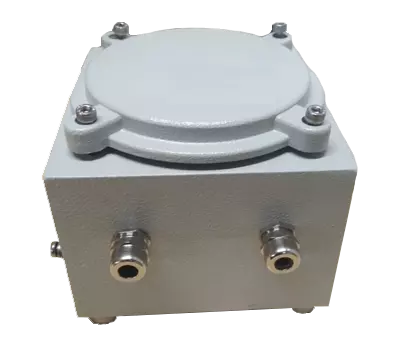 Argus Systems(AESPL) is a globally recognized Electronic System Design and Electronic manufacturing company with Its Operations in India, USA, UK, Australia offering industrial instrumentation electronics products and solutions such as gamma spectrometry System, liquid chromatography spectrometer, interferometric wavelength-shift Detector.